Table of contents:
When my morning sickness was at its prime, I had to change my diet so much. I used to be a vegetarian who could eat anything, but now I was suddenly able to eat 10% of my usual foods, and I craved certain things so much I all but refused to eat a meal without them.
But then, the very next day, the food I was craving would make me feel sick, so I was all out of morning sickness food ideas.
It was a journey full of trial and error, but certain foods remained constantly okay with my stomach. I presume the reason is that they're neither greasy, nor too sweet – but worry not, 'cause they're not all bland, either!
So here are some morning sickness foods that worked great during my early pregnancy, and hopefully, will work just as well for yours.
The funny thing is that many of these ended up being part of my postpartum diet as well.
(P.S. If you're looking for morning sickness remedies, I have a piece on that, too).
Morning Sickness Food Ideas
Let's start with those easiest to make, aka – breakfast ideas for morning sickness.
Toast and Jam.
There were days when my morning sickness would mean no candy was allowed whatsoever. And even then, my body had no problem with jam. I still had half a jar of my mom's homemade one, and it was so nice to eat something sweet + healthy, and not feel like throwing up. This is a great relatively bland food for morning sickness which still has a nice taste.
And if your body can take it, it goes even better with peanut butter!
Oats and Fruit.
It's another sweet(ish?) thing, and incredibly healthy, which you'll probably be able to stomach. My favorite choices are bananas and peaches.
The beauty of this one is that you can add whichever sort of liquid feels good. If your morning sickness makes you unable to eat any dairy, vegan milk or even water will do – it did for me a couple times. Make it cold, warm it up, there are plenty of ways to enjoy oatmeal.
Plus, oats are rich in iron, which we mamas-to-be can really use. All of it makes this the best breakfast for morning sickness (at least for me). So if you're wondering what to eat next – start there.
Milkshakes.
And before your face lights up, I don't mean the stuff you get at fast food restaurants! Sometimes, my morning sickness was so strong I couldn't keep any food down, not even plain fruit. At times, I decided to shake it up and try something a bit different.
I soon realized that with morning sickness, the best breakfast is often light and simple. In this case, I'd get one banana, one peach, pour vegan milk, mix it all up in a blender, and that would keep me going for a couple of hours. You should be able to stomach it, plus it's delicious!
When it comes to breakfast, lunch, or dinner ideas for morning sickness – milkshakes are very versatile.
Salads.
None of these may sound like "real meals", but trust me when I say they'll keep you full, and they're rich in plenty of nutrients you need. Not to mention they're great breakfast or dinner ideas for pregnancy nausea. I would often make a salad from one tomato, one cucumber, and I'd grate some cheese over it. Not only was it a great refreshment during the hot summer months, it's also very healthy.
Potatoes.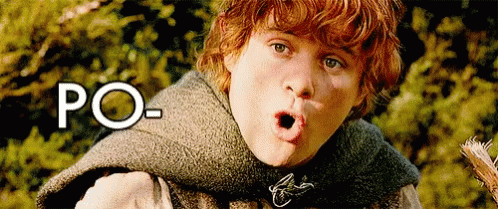 Potatoes are great because they're full of nutrients, but also bland enough to fit into plenty different morning sickness recipes.
Potatoes are among the great morning sickness dinner ideas!
When feeling especially nauseated, you can simply boil them and eat them with yogurt or sour milk. Other times, you can make them into mashed potatoes or bake them, and maybe if your stomach is okay with it, add some chicken.
Speaking of, chicken isn't strong and it's as bland as meats go, so it's another good choice, whether with mashed or roast potatoes. Finally, if you're feeling naughty, make some fries (or get your hubby to make them – homemade is always the best choice), and find some nice and neutral dip to go with them.
As you can see, there are plenty of morning sickness meal ideas when it comes to potatoes.
Spinach and Fish Fingers.
You may have heard that avoiding fish is among the first things to do when you find out you're pregnant. It mostly refers to big fish due to their high mercury levels.
I was delighted to find out hake is not among them, so I'd dare to make an actual meal every once in a while – spinach, fish fingers, and tartar sauce (the latter is optional, depending on whether your morning sickness is making you unable to eat it).
Which Morning Sickness Food Ideas to Go For First
It really depends on how you're feeling. If your nausea is quite bad, it's probably best to start with salads and potatoes, as they're likely the safest choice. For the rest, see how you're faring, and don't despair! That, too, shall pass – at 11 weeks, I started barely getting morning sickness anymore and have now gone back to eating all of my favorite foods.
FAQ
What are some good dinner ideas pregnancy nausea?

Great dinner ideas for pregnancy nausea include bland potatoes, chicken, or just some fruit yogurt if that's as much as you can tolerate.
Do mashed potatoes help with pregnancy nausea?

Mashed potatoes are great for pregnancy nausea! Every pregnancy is different, but in theory, mashed potatoes should help you with nausea as they are a pretty bland (and yet healthy) food. Baked potatoes are also a great choice and can help your pregnancy nausea go away.
What are good breakfast ideas for morning sickness?

Good breakfast ideas for morning sickness include PB&J, oatmeal with anything you can tolerate, and vegan milkshakes.