It sounds counterintuitive, doesn't it? Shouldn't I be feeling excited and perhaps a bit nervous? Of course, and that's how I'm feeling, too. But after today's scheduled visit to my gynecologist, I'm frustrated, sad, and sure, even a bit miserable as well.
My baby boy is doing just fine, but my cervix hasn't ripened yet. The first part of my frustration has to do with the fact I was placed on bed rest for 2 and a half miserable months – no walking, no getting up, no yoga, no going anywhere – because I was carrying low and they feared my cervix may be "incompetent". So naturally, I assumed once I hit the 37-week mark, was off the medication, and started walking and exercising again, he'd be here in no time.
Nope. He just isn't ready yet. Now I know exactly how Rachel felt.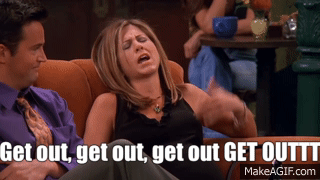 And sure, I can wait until my due date – I am so eager to meet him, but a week more isn't too big of a deal. More than anything, I'm afraid to get the same opinion next time and end up having an induced birth, which I really do not want.
So after a nice afternoon nap, I woke up and started doing some yoga that should help me induce labor naturally. I even spent 15 minutes reading on a bouncing ball! Already had pineapple last evening, which is known as one of the foods that can help with inducing labor. I'm going to try and do all that's in my power to get my baby boy ready by next Saturday, so wish me luck.
Update: I went into labor 2 days later, and on Wednesday morning, I held my baby boy for the first time!